EA Sports FC 24 is the latest edition of the popular football simulation game series developed by EA Sports. The game features various modes, features, and improvements that aim to provide a realistic and immersive football experience for the players. However, the game also has a steep learning curve and a high level of competition, especially in online modes such as Ultimate Team and Division Rivals. Therefore, knowing some tips and tricks that can help you improve your game immediately is essential for any EA Sports FC 24 player who wants to succeed in the game. In this article, we will provide you with 5 tips that can help you improve your game immediately in EA Sports FC 24.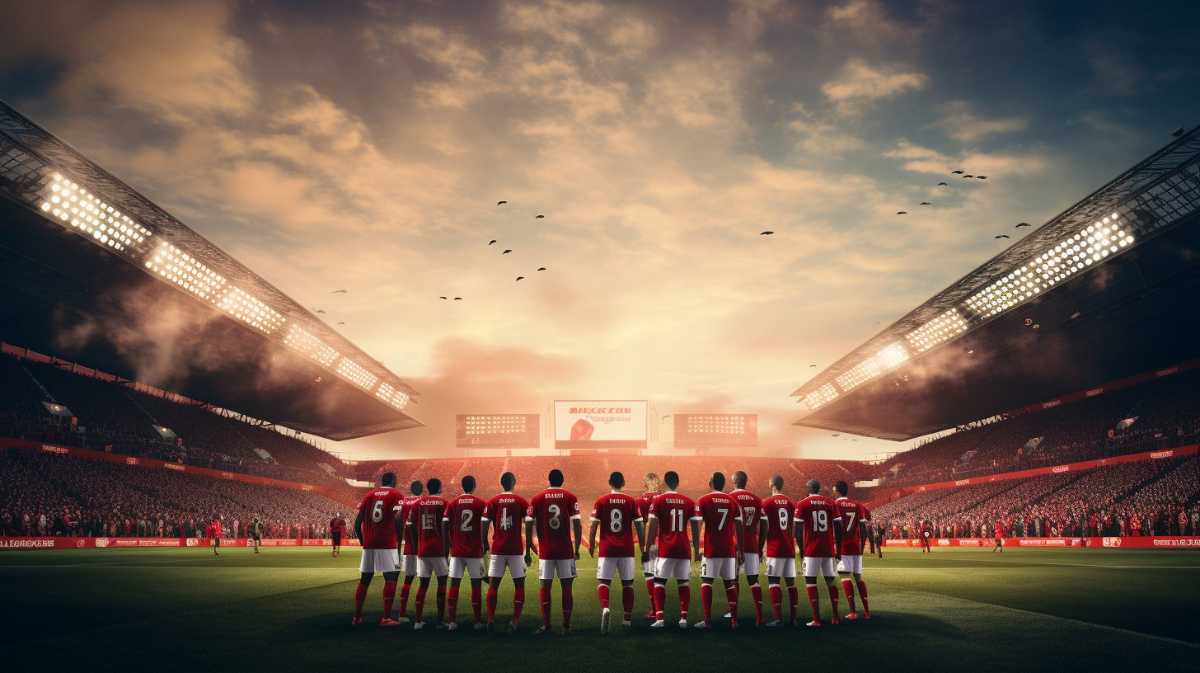 1. Choose the Perfect Formation
One of the first and most important aspects to arrange when you start EA Sports FC 24 is your custom tactics and formations. There is an array of formations, including last year's 5-1-2-2 system – but we would suggest setting up three formations: defensive, balanced and attacking system. The key is to give yourself variety in-game: keep the tactics balanced, and then tinker them to your liking. For example, go with the 4-4-2 and if you find it too defensive, you can always add a defensive style such as "Pressure on Heavy Touch", increase the depth and maybe add a CM instruction to"Get Forward" when attacking. Find out what works best for your play style and keep tinkering until you find the perfect formula.
2. Switch off Advanced Defending
To better handle opposition forwards, we encourage players to switch off the advanced defending mode. This setting can be found in the controller settings and it allows you to hold the right analog stick for longer to choose a player that is further away. This way, you can switch to the player that is closest to the ball or the most dangerous attacker, rather than relying on the automatic switching that can be slow or inaccurate. You can also use the LB/L1 button to switch to the player that is closest to the ball or the RB/R1 button to switch to a further unfiled player.
3. Use Space Wisely
The pace is extremely important in EA Sports FC 24, as it can give you an edge over your opponents in both attack and defense. However, pace alone is not enough to win games in EA Sports FC 24. You also need to use pace wisely and strategically. For example, when attacking, you should not always sprint with your players, as this can drain their stamina and reduce their accuracy. Instead, you should use pace sparingly and selectively, such as when there is space behind the defence or when there is a clear opportunity to score. You should also use pace in combination with other skills such as dribbling, passing, shooting, or crossing.
DID YOU KNOW?


Gmemo is the most trustworthy digital game goods store. Here you can buy safe fc 24 coins easily with low prices and fast delivery.
4. Win the Ball without Unbalancing Your Defense
One of the most common mistakes that players make in EA Sports FC 24 is rushing out with their defenders to win the ball from the attackers. This can be tempting, especially when the attackers are close to the penalty area or the goal. However, this can also be risky, as it can leave gaps and spaces behind the defense that can be exploited by the attackers. Instead, you should try to win the ball without unbalancing your defence. For example, you should use the A/X button to contain the attacker and the B/O button to jockey the attacker. You should also use the LT/L2 button to strafe and the RT/R2 button to sprint while defending. You should also use the right analogue stick to switch to the best defender and the LB/L1 button to call for a second defender.
5. Attack with Variety and Creativity
One of the most fun and rewarding aspects of EA Sports FC 24 is attacking with variety and creativity. The game offers many options and features that can help you create chances and score goals in different ways. For example, you can use Playstyles to customize your players' attributes and behaviours according to your preferences and tactics. You can also use skill moves to beat defenders with your pace and skill. You can also use the crossover zone to switch between different attacking modes such as finesse, power, or chip shots. You can also use the new crossing types such as driven, lofted, or early crosses.
---