EA Sports FC 24 is the latest installment of the football video game franchise that used to be called FIFA. The name change follows the split between EA Sports and FIFA after two decades of collaboration over licensing rights. However, EA Sports has confirmed that the game will still have the same modes, teams, players, and leagues as before, thanks to its exclusive agreements with more than 300 license partners. Here is everything you need to know about EA FC 24, including its launch date, gameplay features, and more.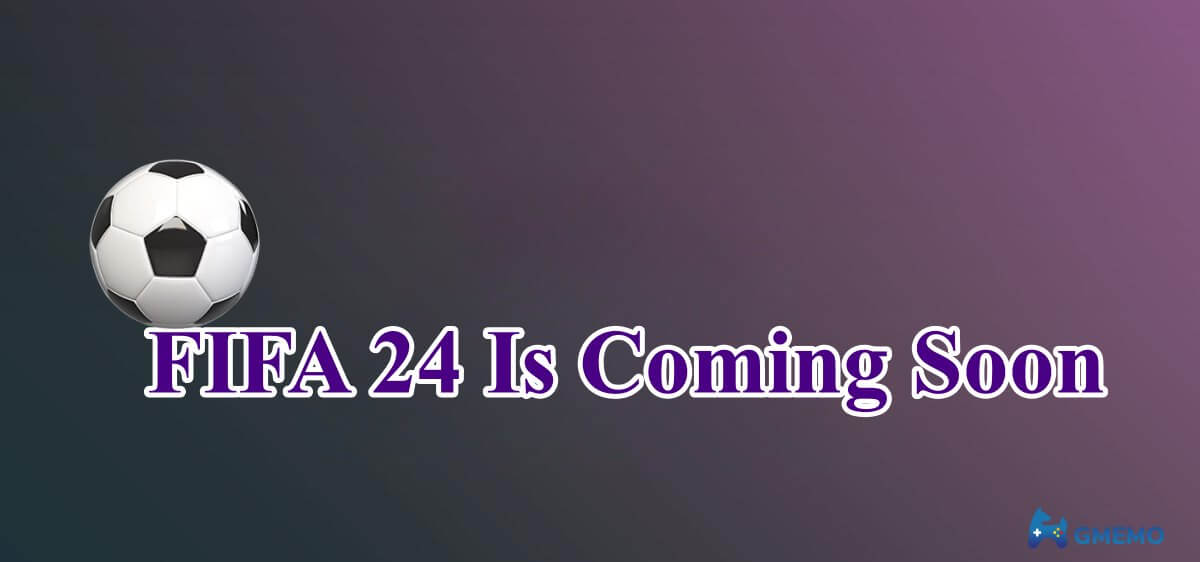 When Will EA Sports FC 24 be Released?
A reliable leaker and data miner, Billbil-kun, EA Sports FC 24, will release on September 29, 2023. The exact date has not been confirmed by EA yet, but based on previous the release dates of the last five FIFA games, it will likely be true.
• FIFA 23: September 30, 2022
• FIFA 22: October 1, 2021
• FIFA 21: October 9, 2020
• FIFA 20: September 27, 2019
• FIFA 19: September 28, 2018
What Are the New Features and Gameplay Details of EA Sports FC 24?
EA FC 24 will be a symbol of innovation and change for the football video game industry, according to EA Sports' Nick Wlodyka. But EA Sports has not yet revealed much about the new features of EA Sports FC 24. According to the current information, EA FC 24 will still feature the same modes as before, such as Ultimate Team, Pro Clubs, Volta, and Career Mode.
One of the new features is FC Futures, which is EA Sports' global plan to grow the world's game through investment in community football. EA Sports has partnered with some of the biggest names in football, such as Zinedine Zidane and David Beckham, to support grassroots football initiatives around the world.
Here are some of the possible new features that players hope to see in EA Sports FC 24:
•A revamped career mode that allows more customization, interaction, and realism for both players and managers.
•A more dynamic and diverse Ultimate Team mode that offers more ways to build your dream squad and compete with others.
•A more immersive and authentic VOLTA Football mode that captures the culture and creativity of street football.
•A more responsive and realistic gameplay that uses advanced technology such as HyperMotion and Next Gen Stats to deliver smoother animations, smarter AI, and deeper tactics.
•A more social and connected online experience that lets you join clubs, leagues, and tournaments with your friends and other players around the world.
•A more inclusive and diverse representation of football that celebrates all aspects of the sport, from men's and women's games to different regions and cultures.
Which Teams and Leagues Are in EA Sports FC 24?
Despite losing the FIFA brand name, EA FC 24 will still have a huge variety of teams and leagues to choose from. EA Sports has maintained its licensing portfolio of "more than 19,000+ players, 700+ teams, 100+ stadiums, and 30 leagues," which will be unique in EA FC 24. That includes exclusive partnerships with the Premier League, La Liga, Bundesliga, Serie A, MLS, and more.
Some teams confirmed to be in EA FC 24 are Manchester United, Liverpool, Real Madrid, Barcelona, Bayern Munich, Juventus, PSG, and many more. However, there are some rumors that PSG might not be featured in the game, as they were not part of the official unveiling and did not share EA's announcement on their social media channels. This could be due to PSG's close relationship with FIFA's rival game developer Konami.
EA FC 24 will also feature some of the major football competitions in the world, such as the Champions League, Europa League, Copa Libertadores, and Copa Sudamericana. These competitions will add more excitement and challenge to the game modes, such as Ultimate Team and Career Mode.
Are You Excited About EA Sports FC 24?
EA Sports FC 24 is expected to be a significant change for the football video game industry, as it will introduce a new brand, a new vision, and a new experience for the fans. EA Sports has promised to deliver a game that will be authentic, innovative, and fan-first while keeping the FIFA series's essence. EA FC 24 will be available on multiple platforms and feature the most teams, players, and leagues ever seen in a football video game. Are you ready to play EA Sports FC 24?
If you are looking for a reliable and cheap place to buy FIFA coins, you can visit Gmemo.com, which is a professional and trustworthy online store that offers FIFA coins for all platforms, such as PS5, PS4, Xbox Series X|S, Xbox One, PC, and Switch. Whether you want to build your dream team, open packs or complete SBCs, Gmemo can help you get more FIFA coins and enjoy the game more. Don't miss this opportunity and visit Gmemo today!"
---