Gmemo is proud to announce that NBA 2K24 MT is now available for purchase in our store. Our professional service allows you to easily create your dream team at an affordable price. Even without the Auction House, we can still deliver MT through a new method called Comfort Trade.
NBA 2K provides a unique opportunity to play as your favorite basketball players and compete against the best. However, to excel in NBA 2K24, you need more than just skill and strategy. You require resources to unlock the full potential of your gaming experience. Gmemo is a reliable online store that offers cheap NBA 2K24 MT points, giving you the means to enhance your gameplay and achieve virtual basketball greatness.
What Is NBA 2K24 MT
NBA 2K24 MT, also known as NBA 2K24 MyTeam Points, is the virtual currency used within the game to acquire new players, upgrade your team, and unlock various features. It serves as the lifeblood of your gaming experience, allowing you to build a formidable roster and compete at the highest level.
How to Buy NBA 2K24 MT from Gmemo
We use the method of Comfort Trade to deliver NBA 2K24 MT coins. While our supplier is performing the Comfort Trade, we kindly request that you refrain from logging in to your account. Once your order has been completed, we will send you an email to notify you.
Gmemo is an excellent platform that offers a convenient and easy purchasing process. In order to make a purchase, follow these steps:
1. Select the server and amount of MT coins you need, and then click on "Buy Now" or the shopping cart to proceed.
2. Fill in the required details. For PS4/PS5, provide your PSN Account, PSN Password, and at least three PSN Backup Codes. For Xbox One/Xbox X|S, enter your Xbox Email and Xbox Password.
3. Click on "Place Order Now" to proceed with the payment. Once the payment is successful, you will receive your NBA 2K24 MT coins in a timely manner, ready to enhance your gaming experience.
When placing an order for PS4/PS5, you will need to provide at least three Backup Codes for your PSN account: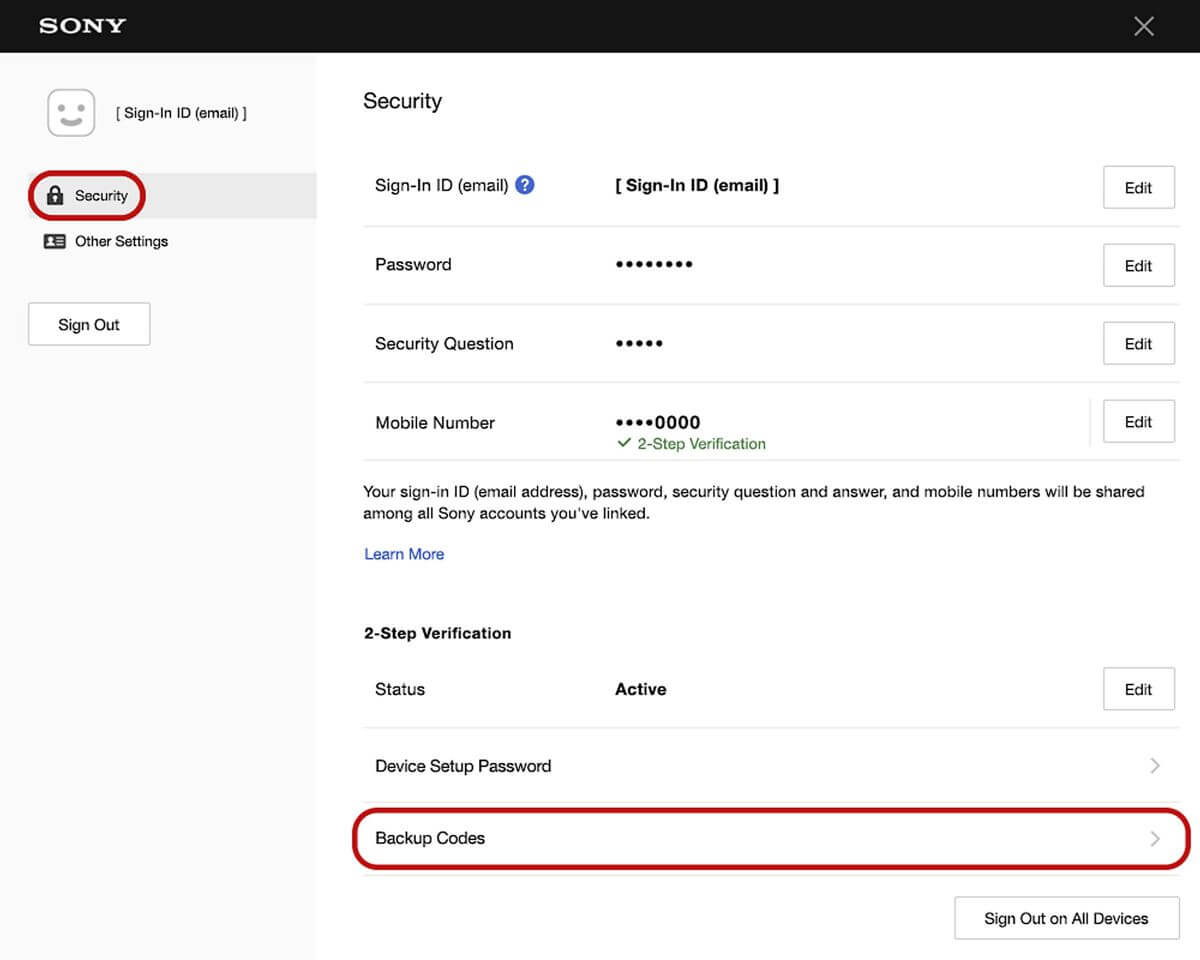 Go to Account Management on any connected device and select "Security". Then, click on "Backup Codes" to view the codes.

When placing an order for Xbox One or Xbox X|S, please ensure that 2-step verification for your Xbox Account is turned off:



Sign in to Security Basics with your Microsoft account. Head to "Advanced Security" and choose "Turn Off" under Two-step verification. Confirm the changes when prompted.
Why Choose Gmemo for NBA 2K MT
1. Reliable and Secure Payments: At Gmemo, we prioritize the security of our customers' information. Our store utilizes advanced encryption technology to ensure that your personal information and payment details remain confidential. With our secure payment gateways, you can purchase NBA 2K24 MT with peace of mind.
2. Competitive Pricing: We understand that value for money is essential when it comes to purchasing virtual currency. That's why Gmemo offers NBA 2K24 MT at competitive prices, allowing you to make the most of your gaming budget. With our affordable rates, you can acquire the resources you need without breaking the bank.
3. Fast and Efficient Delivery: Time is of the essence in the world of NBA 2K24. We recognize the importance of a quick and seamless delivery process. When you purchase NBA 2K24 MT from Gmemo, you can expect prompt delivery, ensuring that you can continue your gaming journey without unnecessary delays.
4. 24/7 Customer Support: Our customer support team is available 24/7 to assist with any queries or concerns. Our professional team is here to help whenever you need assistance with your purchase.
Don't let a lack of resources hold you back from achieving virtual basketball greatness in NBA 2K24. With Gmemo's NBA 2K24 MT coins, you can unlock a world of possibilities and take your gaming experience to new heights. Visit our website today and embark on a journey towards becoming a virtual basketball legend.
---