Do you want to customize your NBA 2K23 gaming experience without spending a dime? Look no further! While you need VC to acquire in-game items in NBA 2K23, and many people prioritize buying them with real cash, you can actually earn VC (Virtual Currency) in NBA 2K23 without spending any money. Keep reading to find the best and most efficient methods to earn VC in NBA 2K23.
What Is VC in NBA 2K23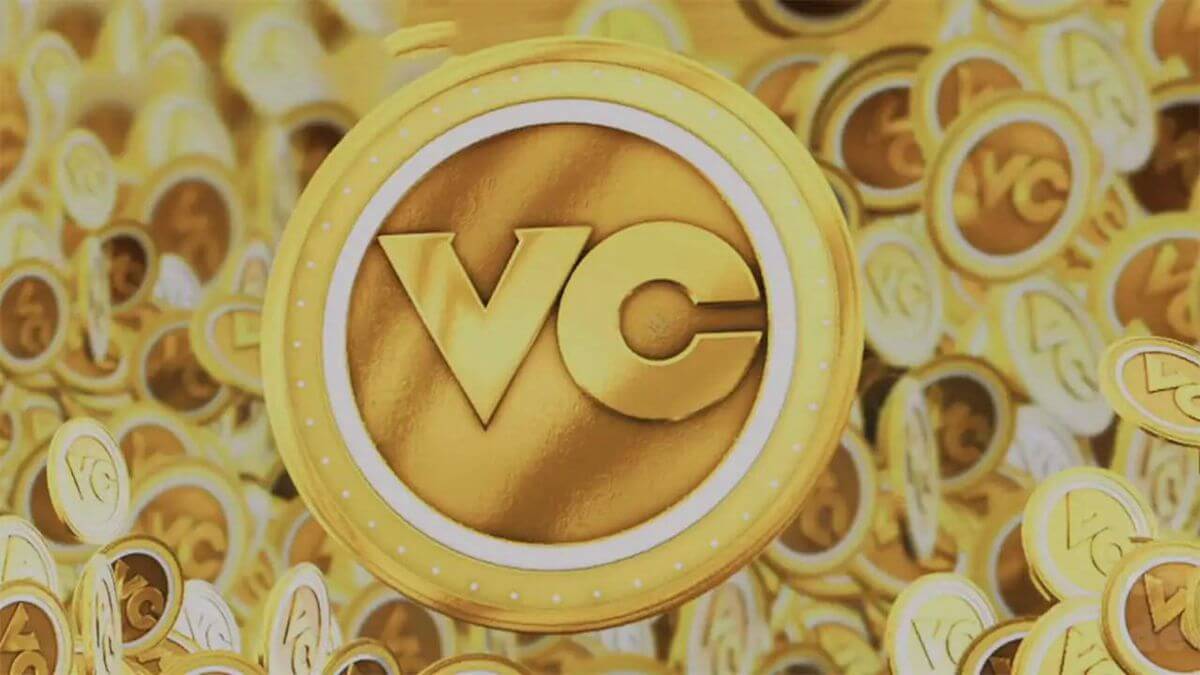 VC in NBA 2K23


Playing video games where every character looks the same can be quite boring. Fortunately, most multiplayer games allow players to customize their in-game characters with unique virtual items that help them stand out amongst other players in matches. NBA 2K23 is one of those video games. To acquire those in-game items, you need VC. But what is VC?
VC is short for Virtual Currency. As the name suggests, it is the in-game currency within NBA 2K23, which players can use to access in-game items from the in-game store. Fortunately, there is a lot available in the in-game store for players to acquire.
With VC, players can acquire in-game content like MyPlayer attributes, uniforms, equipment, apparel, and animation packages. Players can spend VC in modes such as MyCareer, MyTeam, and MyGM. However, keep in mind that you need an active internet connection to be able to earn VC by playing the game.
The Best Ways of Making VC in NBA 2K23 Without Spending a Single Penny
While many people resort to purchasing VC for NBA 2K23 with real cash, they don't know they can acquire a lot of it by spending zero dollars. If you really want to spend money, it's better to buy NBA 2K23 MT instead of VC. If you are interested in earning VC without spending money, here are the best ways of doing that in NBA 2K23.
Collecting Daily Rewards
The daily reward is one of the most ignored methods of acquiring VC in NBA 2K23. Most gamers don't take it seriously because it seems like a small amount at first glance. That's not entirely inaccurate since you don't get hundreds of thousands of VC in the daily reward. Another problem with this daily reward is that there is no guarantee that you'll get VC from it. There is a random chance of getting XP boosts, clothing discounts, or VC.
We recommend you focus on the daily reward to earn VC because it's not time-consuming at all. All you have to do is log in to the game and collect a daily reward from your Affiliations statue inside the City. In the long run, these small rewards can add to a massive sum of VC. Considering how little effort it takes, the daily reward is definitely something you should take advantage of.
Downloading the NBA 2K23 Mobile App
Let's say you don't feel like turning the game console on and logging in to the game to collect the daily reward. We understand. Some days we just want to relax, cozy up in our bed with a hot cup of cocoa, watching some of our favorite shows on our smartphones. What if we were to tell you that you can actually earn VC while doing all that?
Yup, that's right. If you don't want to get out of bed and leave your smartphone, you can earn some VC while using the phone. All you have to do is download the NBA 2K23 mobile app and log in every day to earn VC. The best part is that the app offers mini-games through which you can earn more VC. The NBA 2K23 mobile app is available on both iOS and Android devices.
Putting Your NBA Knowledge to Good Use
If you have been playing the NBA series for a couple of years and following American basketball for a long time, you probably know a lot about the NBA. If that's the case, then we have great news for you. All that knowledge about the NBA you have acquired over the years is not going to waste. You can actually use all that knowledge to earn VC in NBA 2K23.
There are two ways to earn VC in NBA 2K23 using your knowledge of the NBA. Firstly, you might have noticed that sometimes a question pops up during the loading screen. If you answer this question correctly, you will get some VC as a reward.
However, there is no guarantee that the question will appear on your screen. Instead, those questions pop up at random, which is why this is not something you can do consistently. But it's a great way to get some extra VC as you play the game.
The second way to earn VC from your NBA knowledge is through the 2KTV trivia questions. 2KTV is a show within the game which has multiple episodes. It also gets new episodes periodically. Each episode is around 15 to 20 minutes long. With these episodes, players get several trivia questions about the NBA, and if you answer them correctly, you'll get 200 VC for each.
Playing the Game
The best way to earn VC in NBA 2K23 is also the most fun method. If you want to get VC, lots of it, all you have to do is play the game. Pick the game mode you like and start playing basketball. As you play more matches, you earn VC based on your performance in each match.
What could be better than this? You are playing your favorite game and earning VC along the way. However, you should keep one thing in mind if you like playing the MyTeam game mode. The thing is, you won't get any VC if you are playing the MyTeam game mode. Instead of VC, you'll be getting MT Points.
Completing Quests
Along with playing the game, you can also complete quests. New quests get added daily and weekly. By completing these quests, you can earn more VC on top of the amount you get for completing a basketball match. However, older quests get removed once new quests come, so you should complete them within the time frame they stay available. For example, you should try to complete the daily quest every day since they will get removed the next day.
You can either go for MyCareer quests or Brand City quests. To access the MyCareer quests, you have to start the MyCareer mode, where you will see a tab that includes all available quests. Brand City quests are a bit different. They work similarly to endorsement deals. However, these quests aren't related to playing basketball. Rather, they require doing something in the Neighborhood.
Daily Pick 'Em
Daily Pick 'Em is probably the most fun way to earn VC in NBA 2K23. With this feature, players pick winners for real NBA matches, and if your answers are accurate, you get VC as a reward. To access Daily Pick 'Ems, go to the Neighborhood mode.
However, keep in mind that these aren't questions. Instead, they are predictions. While there is a 50/50 chance of you getting them right, you can get most of them right if you follow NBA matches.
The Don'ts of Earning VC in NBA 2K23
As mentioned, VC is the virtual currency for NBA 2K23. Since this virtual currency is required to purchase items within the in-game store, NBA 2K23 players are eager to find lots of VC. Because of that, people often look for shortcuts. One such shortcut you can find circulating the Internet is glitches.
Glitching is a technique where gamers use a bug or an error in the game files to make the game do something that isn't intended. You can find several glitches that players are using to get a ton of VC. However, they aren't allowed.
Using glitches to gain virtual currency in video games is against their policies, and you should avoid using glitches. If you get caught using glitches, there is a high probability that your account will get banned, and you won't be able to play NBA 2K23 anymore.
You must have patience if you want a ton of VC in NBA 2K23. If you try using shortcuts, you will end up in trouble. You can use some of the strategies mentioned here and significantly improve the rate you earn VC in NBA 2K23. Using glitches is not worth it. Always play the game as it is intended.
Conclusion
Why would you spend real cash for VC in NBA 2K23 when you can get them for free? From collecting daily rewards to using the NBA 2K23 mobile app, there are plenty of options available in NBA 2K23 to accumulate VC. You can even get VC simply by playing the game. Even if you accumulate a little bit every day, you'll have a large amount after some time that you can use to buy whatever cosmetic item you want. However, the most important thing to remember is to have fun.


YOU MAY ALSO LIKE:
How To Earn MT Coins in NBA 2K23
An Excellent Place to Buy NBA 2K MT Coins
---