Each class in Swtor has a different leveling experience, since each class's main storyline is instanced and it has different instance. Moreover, most of the classes have different starting zones. When you are leveling up in game, there are some tips that can help you level up fast. Gmemo will share this guide: how to level up fast with swtor fans. Some of the content is quoted from this article.
Daily Quests and Weekly Quests
Daily quests can help you level up fast in SWTOR.
You can do a daily quest every day. Daily quests include: Flashpoints, Space Missions and Warzones. For flashpoints, if you are running at the first time, you will get more experience. If you grab a daily quest, you can find a new flashpoint around your level. You'll have the flashpoint quest and daily quest to turn in, and swtor credits towards your Weekly Quest. Once you have completed your daily quest, move on to something else. Always try to do two quests at once, a daily quest and a regular quest, which makes your leveling more efficient.
Daily Quest Hubs
You can run daily quest hubs starting level 50. When you do several hubs at level 50, I recommend you stick specifically to the following:
Ilum
Corellia Black Hole
Section X (Free accounts require an unlock)
CZ-198 (You will need to quest with a level 55+ friend, and you must be above level 50.)
Each task should take about 15 - 20 minutes, if you're questing solo, it will take 30 minutes. You can also make a good amount of swtor gold on these.
Boosts
The simplest way to level up quickly is using a boost. These boosts can be bought from the Cartel Market, or the Galactic Trade Network (GTN). You can buy Space Mission boosts to run your space missions, a flashpoint boost to complete your flashpoints, or a generic Major or Minor Experience boost for anything. While Major and Minor Experience Boosts can be a little expensive, the other boosts are not. You can only use one boost at a time, so choose wisely.
Character Legacy Unlocks
Character experience unlocks for increased experience inside your Character Legacy. This experience unlock is based on character, it means that you have to unlock it for each individual character. There are experience unlocks for several different options, I would recommend them follow this order: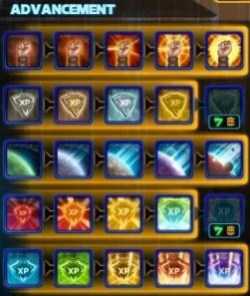 Exploration
Class Story
Flashpoints
Warzones
Space Missions
Galactic Starfighter
You can prioritize flashpoints, warzones, and space missions depending on which ones you like the most.
Important SWTOR leveling information
You should keep in mind below messages while leveling up to increase the amount of XP you earn per hour.
-Do every single Bonus quest you come across. This is one of the most important things that will help you level up fast.
- Once you have completed the mission, you're on that lead you to the bonus quest, the bonus quest will disappear whether you've finished it or not. When you finish a bonus quest, you no need to go somewhere special to finish it, and it will automatically reward you on the spot. You should know how to receive the bonus quests.
- You can collect every Tradeskill Codex entry for a lot of bonus xp, once you leave the noobie areas for each class and find yourself in the Republic or Empire main cities.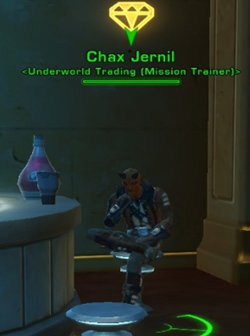 You can have your Companion return to town and sell any grey items that you have in your inventory when your inventory is getting full.
Other Strategies For Fast Leveling up
Doing all the planetary quests is going to be your best way. When you go to a quest hub, pick up all the quests. It will reward an XP boost, when you complete a planetary arc for your class quest. Dungeon (flashpoint) running is your next fastest bet, if you need to break up the questing monotony.
Group up! Grouping provides bonus XP based on how many players are in the group. If you are a subscriber, make sure to log out in a cantina or other rest area. When you kill mobs, this will build up your rested XP, which provides extra experience.
There are many ways to level up fast in SWTOR. This guide can help you reach max level faster, and you will get Legacy experience and credits for completing quests. If you have not much time, you can buy swtor credits to level up fast.
---